Don't miss out on our fun Summer Dance Sessions! Keep those skills fresh throughout the summer! Private lessons are also available all summer long. Please contact the studio to schedule a private lesson.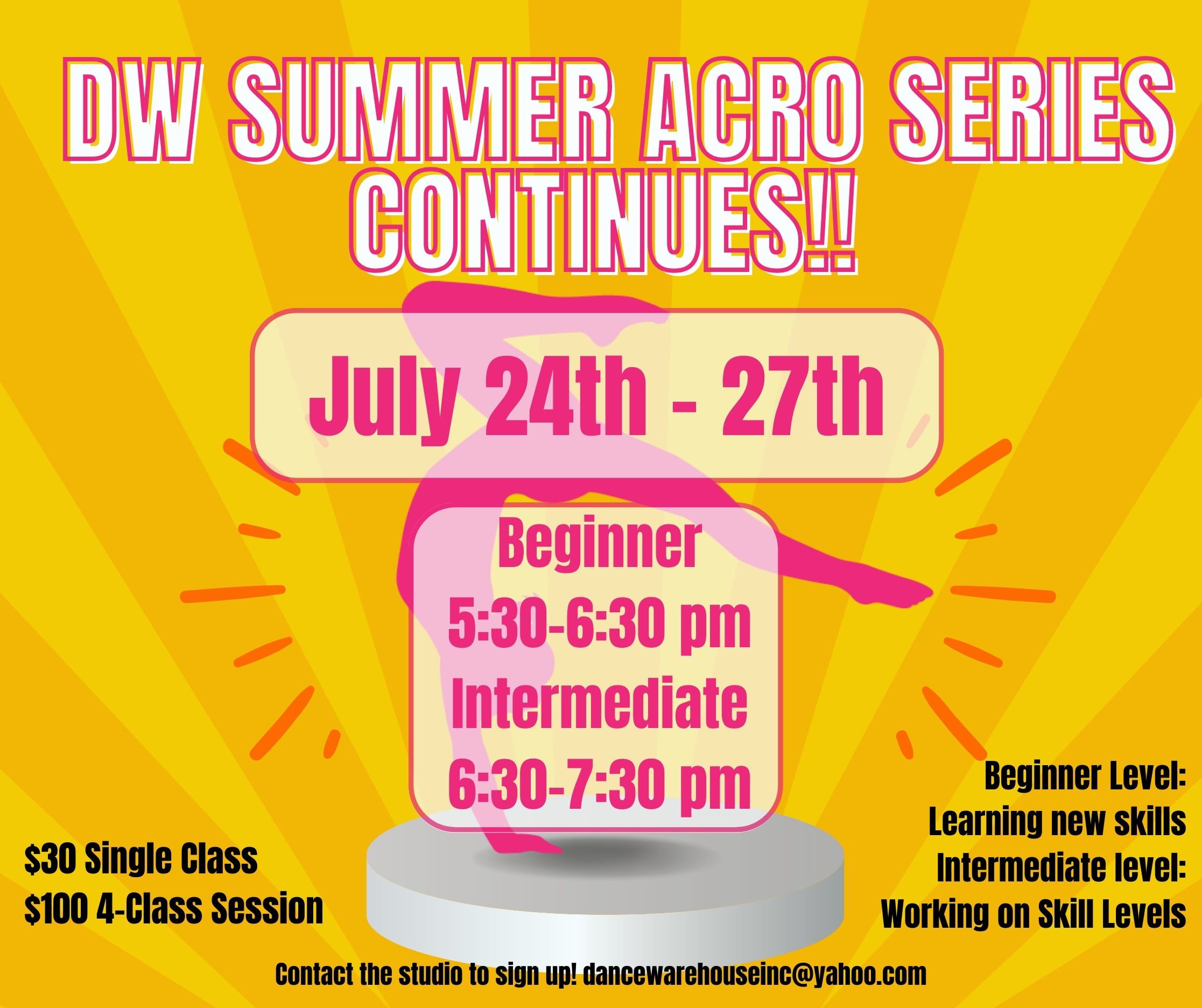 July 24th - 27th

Beginner (learning new skills) and Intermediate Levels (working on skill levels)
Times: Beginner 5:30-6:30; Intermediate 6:30-7:30
Cost: $30 for a single class; $100 for the session (4 classes)
Sign up by clicking the links below.

Single session sign up - click the appropriate class below to sign up.
Monday July 24th

Intermediate 6:30-7:30
Tuesday, July 25th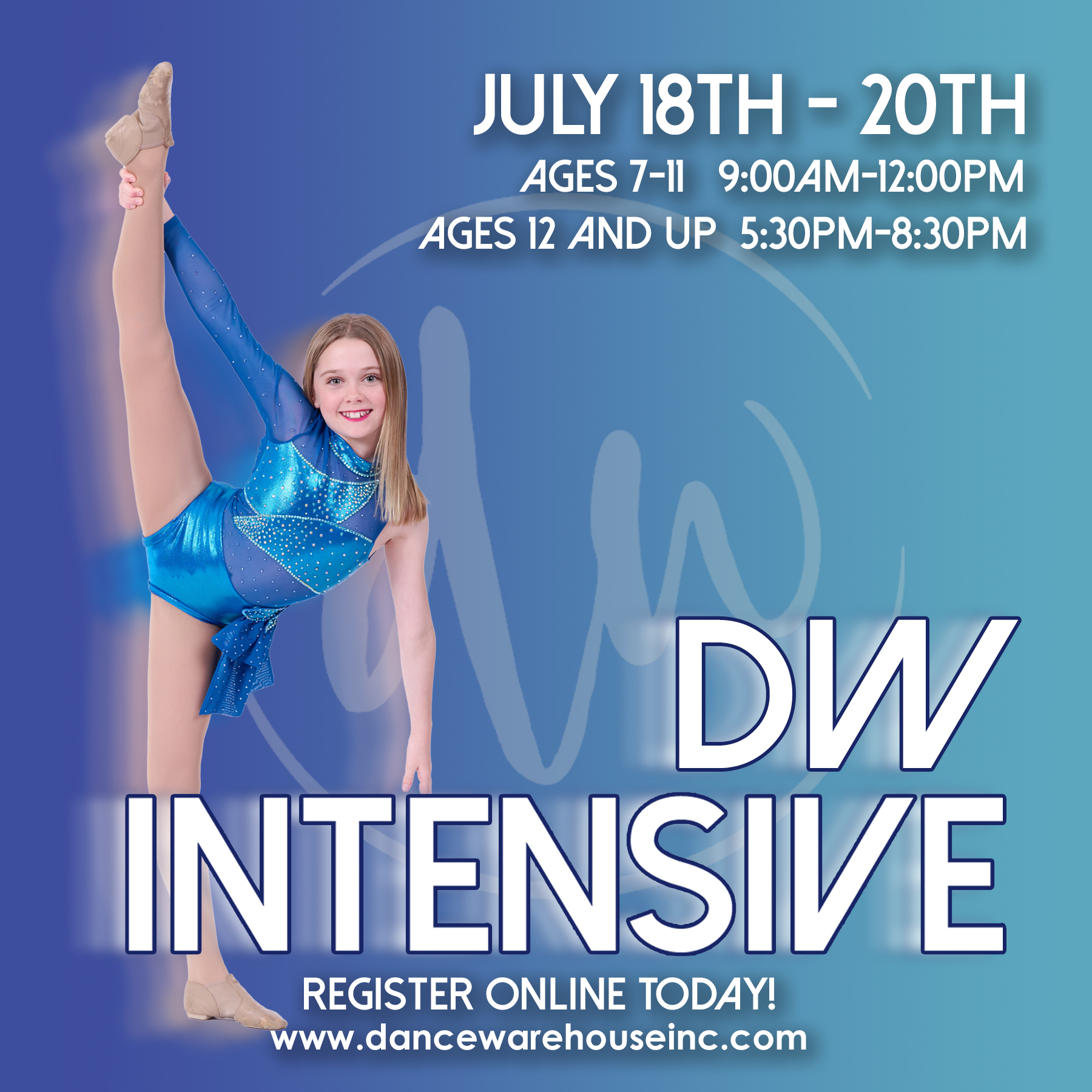 JULY 18TH - 20TH

Ages 7-11 Time: 9:00am - 12:00pm

Ages 12 and Up Time: 5:30pm - 8:30pm
Cost: $165 for the 3 day session.

$65 Single Day

All Dancers Welcome!!

**Highly recommended for those dancers wanting to audition for company.
Sign Up by clicking the links below.

August 12th - DWCC 2023-2024 Auditions
More Info to Come